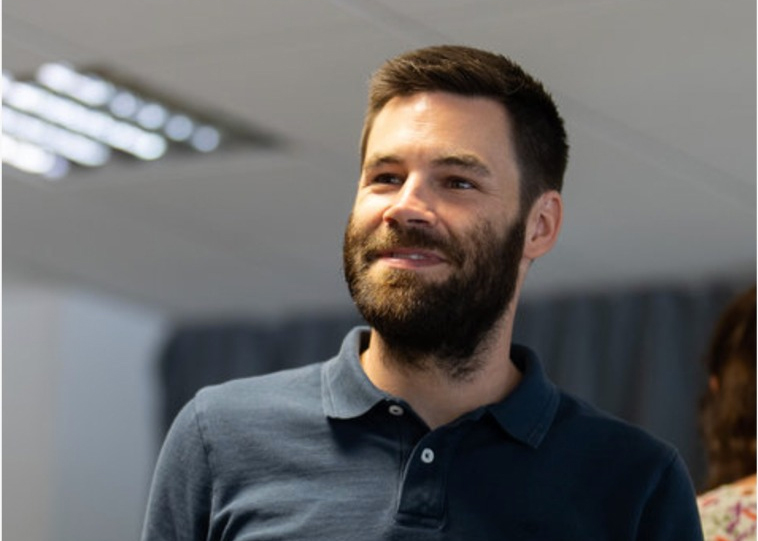 We are pleased to announce the nomination of Mr. Alexandre Berkesse to the newly created position of Director Europe – CEPPP. As Director Europe – CEPPP, Alexandre will be notably responsible for the following:
The development of key partnerships in Europe to catalyze the deployment of CEPPP's mission;

To identify and build collaborative relationships with patient and professional leaders in patient partnership throughout Europe;

To work closely with the CEPPP Co-direction team to identify and manage key strategic deliverables and contribute to the evolution of CEPPP's vision and scientific production based on observations and experiences carried out in Europe; and

To ensure the strategic implementation of CEPPP's objectives in Europe and to align/coordinate activities between Canada and Europe.
Mr. Berkesse is not new to the CEPPP family having been Project lead for the reform of the medical curriculum in the Faculty of Medicine at the Université de Montréal from 2010 to 2012, pedagogical advisor at the Office of Patient Partnership at the Université de Montréal from 2014 to 2016 and then strategic advisor at the CEPPP from 2016 to 2019. Through all of these experiences, Alexandre has accompanied the deployment of patient partnership practices, key concepts and culture throughout numerous spheres of the health ecosystem in Canada for nearly ten years.
Since moving back to France in 2019, he has continued pursuing this mission by accompanying several healthcare institutions on patient partnership strategies notably Les Hospices Civils de Lyon, l'Assistance Publique des Hôpitaux de Paris, le CHU de Bordeaux, several institutions in the region of Bretagne; by intervening in the governance, projects and training of several institutions (Haute Autorité de Santé (HAS), faculties of medicine in Brest, Rennes, and Strasbourg, with l'Agence Nationale d'Appui à la Performance des établissements de santé (ANAP), etc.) and by acting as a catalyser for cooperation between various key actors working towards the democratization of health (France Assos Santé, Savoirs Patients, etc.). He is currently associate professor at the Institute of Management of the École des Hautes Études en Santé Publique (EHESP) in France.
This summer 2022, he was also entrusted by the French Ministry of Health with the mission of co-leading the methodological support of the 'National Council for the Refoundation' for health, created by the President of the French Republic, to promote the integration of citizens, patients and family caregivers in the co-construction of health innovations.
Alexandre is a passionate and socially engaged individual with a background in theoretical physics, management, theology and philosophy. Through his numerous teaching engagements, conferences, publications and online presence, he contributes to the science of patient engagement and educates and empowers stakeholders in health organizations not only on the integration of patient experience but also on organizational transformation, democracy in health, and critical thinking in management.
Mr. Berkesse will join the CEPPP's co-direction committee as a full voting member effective December 1st, 2022. By joining the CEPPP team, we hope to mobilize Alexandre deep expertise as both a thinker and an expert practitioner of patient and citizen partnership as well as his growing knowledge and network (in France and on the European continent). The position of Director Europe – CEPPP is currently a part-time role for a mandate of 2 years.
Please join us in welcoming Alexandre into this new role with the CEPPP and we look forward to working with him to expand CEPPP's activities, collaborations, learning opportunities, and partnerships across Europe.