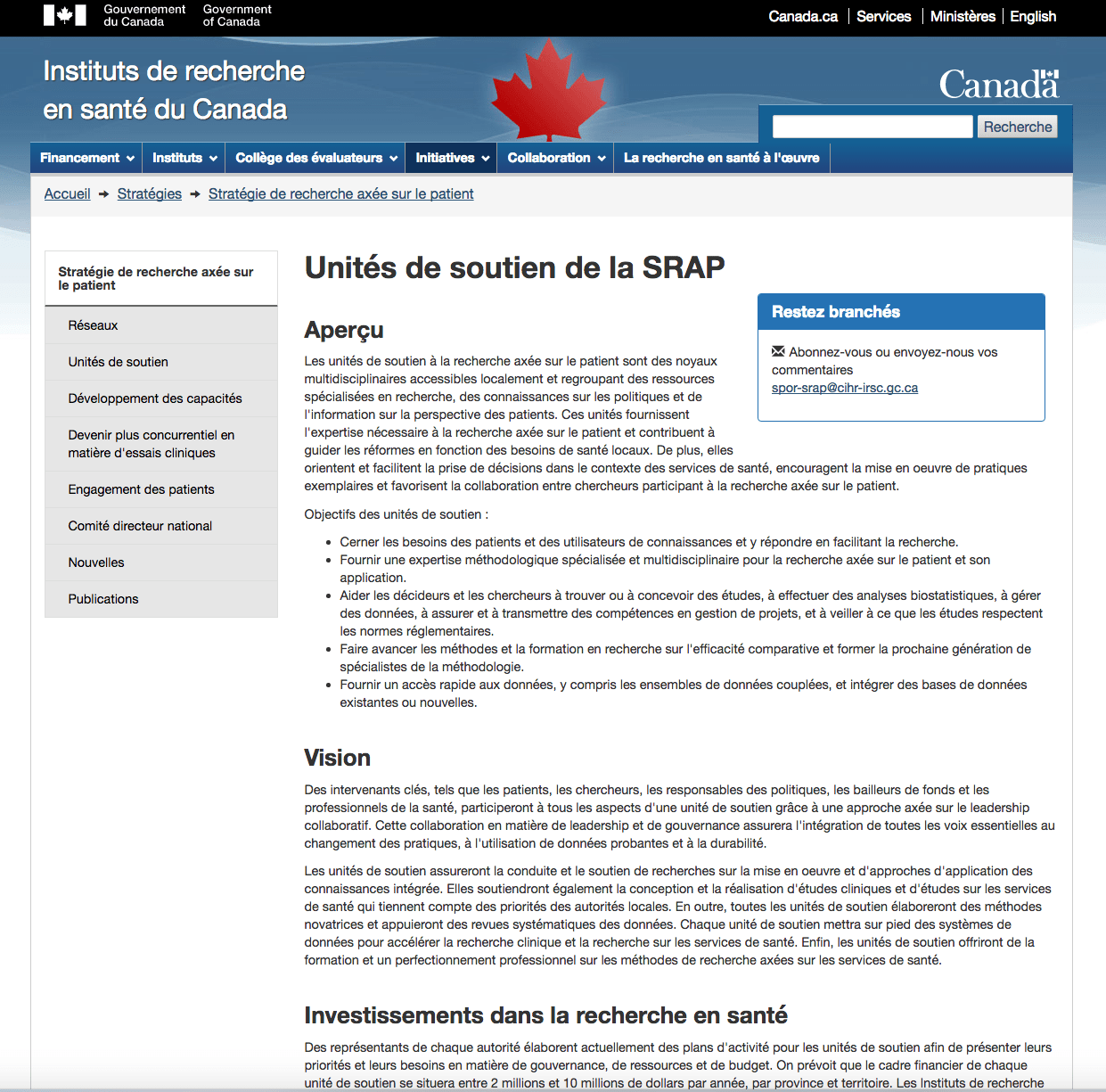 Patient-Oriented Research Support Units are locally accessible multidisciplinary hubs of specialized research resources, policy knowledge and patient perspective information. These units provide the expertise necessary for patient-oriented research and help guide reforms based on local health needs. In addition, they guide and facilitate decision-making in the health services context, encourage the implementation of best practices and promote collaboration among researchers involved in patient-oriented research.
Objectives of the support units:
Identify and meet the needs of patients and knowledge users by facilitating research.
Provide specialized and multidisciplinary methodological expertise for patient-oriented research and its application.
Help policymakers and researchers find or design studies, perform biostatistical analyzes, manage data, secure and impart project management skills, and ensure studies meet regulatory standards.
Advance methods and training in comparative effectiveness research and train the next generation of methodological specialists.
Provide rapid access to data, including linked datasets, and integrate existing or new databases.